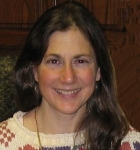 NISS Position:
As President of the American Statistical Association (ASA) , Ex-Officio Member of the NISS Corporation
Organization:
University of Virginia
Professional Title:
Professor
Karen Kafadar is commonwealth professor and chair of statistics at University of Virginia, Charlottesville. Kafadar has been on the NISS Board of Trustees since 2010.
Kafadar is leading exponent of exploratory data analysis. Her research also focuses on robust methods, characterization of uncertainty in the physical, chemical, biological, and engineering sciences, and methodology for the analysis of screening trials. She was editor for Journal of the American Statistical Association's Review Section and for Technometrics, and is currently biology and genetics editor for The Annals for Applied Statistics. In addition to her service on the NISS Board of Trustees, she is a past or present member on the governing boards for ASA, Institute of Mathematical Statistics, and the International Statistical Institute. She is a fellow of ASA, the American Association for the Advancement of Science, and the International Statistics Institute.
Kafadar has authored over 100 journal articles and book chapters. She has also mentored many graduate and Ph.D. candidates.