Thursday, September 14, 2023 - 1:30 pm - 3 pm ET

Overview: 
In recent years, the rise of advanced language models, such as ChatGPT, has presented both opportunities and challenges in the realm of education. One growing concern is the misuse of these powerful tools by students who rely on them to complete their assignments instead of engaging in independent learning and critical thinking. To address this pressing issue, our NISS Academic Affiliates are organizing a webinar dedicated to exploring opportunities and constraints.
Join us for this insightful webinar as we bring together esteemed academics, educators, and researchers to examine the phenomenon of students using ChatGPT and similar language models used for student learning. Through thought-provoking presentations and interactive discussions, we aim to delve into the underlying factors contributing to this and identify effective measures to determine its impact.
Panelists:
Michael Hu, Health Sciences at West Virginia University 
Amanda R. Ellis, Biostatistics at University of Kentucky
Yue Dong, Computer Sciences & Engineering at University of California, Riverside 
Moderator: 
Analisa Flores, Statistics at University of California, Riverside

The webinar will kick off with an overview of the uses of on ChatGPT for student's coursework. Distinguished experts in the field of education and pedagogy will share their insights on promoting academic integrity and fostering a culture of independent thinking. They will discuss innovative teaching methodologies that encourage critical analysis, problem-solving, and creative expression, which can help students develop essential skills beyond rote memorization or reliance on external resources.
This webinar will also shed light on the ethical considerations surrounding the use of language models in education. We will explore responsible ways of integrating these tools into the curriculum, emphasizing the importance of teaching students how to effectively leverage technology while maintaining academic honesty and intellectual growth.
The interactive sessions will provide opportunities for attendees to engage in discussions and share their experiences, challenges, and successful strategies in addressing the issue of student reliance on ChatGPT. Participants will have the chance to collaborate with like-minded educators, exchange practical ideas, and gain valuable insights from diverse perspectives. By attending this webinar, academic faculty members will gain a deeper understanding of the factors influencing student behavior, discover effective instructional methods, and explore ethical frameworks for integrating technology into teaching practices. Together, we can cultivate an educational environment that fosters independent thinking, academic integrity, and the development of essential skills for the future.
Join us for this important conversation and help shape the academic landscape by equipping students with the necessary tools and mindset to thrive in an ever-evolving technological world. Register now to secure your spot and contribute to this critical dialogue on the responsible use of language models in education.
---
About the Panelists:
 
Dr. Amanda R. Ellis is the Vice Chair for the Department of Biostatistics and Director of Graduate Studies of the Master of Science in Biostatistics (MSBST) program. Dr. Ellis joined the college as an Assistant Professor in 2020. Her focus is on graduate education, along with course and curriculum development. She earned her undergraduate degree in Mathematics from the University of Kentucky. She also earned her M.S. and Ph.D. in statistics from the University of Kentucky. She previously taught at Eastern Kentucky University where she focused on undergraduate and graduate education.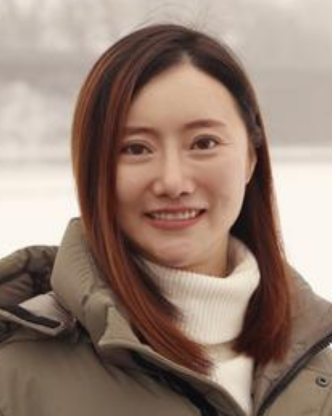 Dr. Yue Dong is an Assistant Professor of Computer Science and Engineering at the University of California, Riverside. She obtained her Ph.D. in Computer Science at McGill University and Mila, Canada. During her Ph.D., she interned at Google AI, AI2, Microsoft, and Noah's Ark Lab and published more than 10 papers at top-tier conferences, with one of her first-authored papers winning the best paper award. Her research interests include natural language processing, machine learning, and artificial intelligence. She leads the Natural Language Processing group, which develops natural language understanding and generation systems that are controllable, trustworthy, and efficient.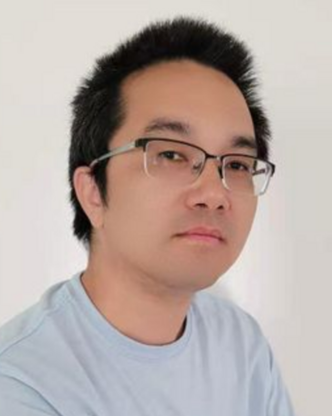 Dr. Gangqing "Michael" Hu has been contributing his expertise in bioinformatics at the West Virginia University School of Medicine since 2019, both as an Assistant Professor and as Director of the Bioinformatics Core. After earning his Ph.D. in Biomedical Engineering from Peking University in 2009, he furthered his research skills at the National Heart, Lung, and Blood Institute, National Institutes of Health. Dr. Hu's key focus areas include studying drug resistance in blood cancers, exploring various uses of bioinformatics, and applying large-language models to transform education, research, and clinical practice.
---
About the Moderator: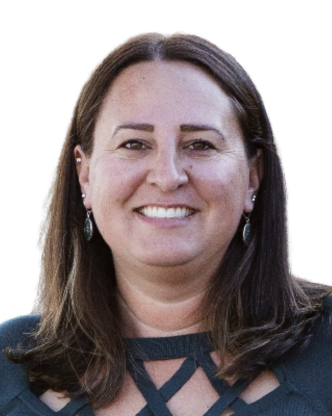 Analisa Flores is an Assistant Professor of Teaching in the Department of Statistics at the University of California, Riverside (UCR). She earned her Ph.D. in Applied Statistics from UCR, MS in Statistics from UCR, and BS in Mathematics from California State Polytechnic University, Pomona. She is the current faculty advisor for Mu Sigma Rho (national honor society for statistics) at UCR, as well as the Highlander Statistics Society (UCR's statistics club). Her research interests are in statistics education for undergraduate students with primary focus on course and curriculum development. Her current work addresses the creation of education infrastructure and pathways for data science and statistics with emphasis on increasing inclusion, diversity, and equity for underrepresented minority populations. 
Host
NISS Academic Affiliates Committee
Sponsor
National Institute of Statistical Sciences
Website
Policy