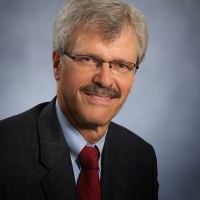 Welcome to the Spring 2018 edition of NISS Parameters Newsletter.
NISS continues to reinterpret its mission in keeping with its roots in cross-disciplinary research and a new focus on the role of statistics in data science. As big data analytics and data science become more visible and dominated by computer science trained professionals, there is an increasingly important role required of statisticians to provide input into the issues related to data quality, uncertainty measurements, and limits of inference. Although machine learning can provide successful predictions, it does not provide the insight into the underlying mechanisms or causality. 
NISS is also looking to bring on board new postdoctoral fellows or research associates as early as this September.  Recent PhD graduates with expertise in the areas of survey methodology, education statistics, statistical computation, and modeling are encouraged to click on the job announcements link on the NISS home page for more information.
In this edition we feature NISS research associate, Dr. Ya Mo, who joined NISS in 2015 and has applied her expertise to solve challenging problems at the National Center for Education Statistics (NCES) on restricted use data sets. Also featured in this Newsletter is new board member Dr. Mimi Kim, who brings multiple strengths and new perspectives to our board discussions. Two additional board members from Biostatistics departments will also join the board this summer and will appear in a future newsletter. 
Recent NISS Events: 
We have just completed an R & Spark training workshop in Toronto, the first joint event with the Canadian Statistical Sciences Institute, CANSSI, building on the relationship with our sister institute established several years ago. CANSSI members also benefit from reduced admission to our co-sponsored events and they open their events to NISS affiliates on a priority basis. And, the latest NISS-Merck Virtual Meetup was held on April 25 on Applications of Machine Learning in the Pharmaceutical Industry. See the NISS website for past events.
Other recent regional past events that were cosponsored by NISS: The sixth Network of Greater Georgia Institutions for Neuroimaging and Statistics (NOGGINS) workshop was held at University of Georgia, Athens, GA, with a focus on neuroscience and neuroimaging. This successful workshop brings a keynote speaker, and creates a forum to share their latest research findings. Another example is The University of Georgia/Clemson University Joint Seminar, which dates back many years, and fosters cross-institutional collaborations. Affiliates should notify us of upcoming activities, which may be eligible for NISS co-sponsorship. As NISS continues to expand our affiliate programs, we are seeking new affiliates in all sectors, Academic, Government and Industry. Being a NISS academic affiliate provides opportunities for faculty to network with other affiliate members. When affiliates organize meetings and workshops the NISS Affiliate Award Funds (AAF) can assist in support of speakers, plus other affiliate members can use funds from their AAF to pay registration and travel expenses to attend. These funds can be used by an affiliate to support young faculty members, postdocs, and/or graduate students to attend NISS sponsored events. For more information on becoming an affiliate, visit our website: www.niss.org/affiliateprogram-information. 
Upcoming NISS Events: 
The Symposium on Data Science and Statistics in Reston, VA on May 16-19, another R & Spark Workshop in Washington DC on May 30-31, and the Southern Regional Council on Statistics (SRCOS) Conference at Virginia Beach on June 3-6, are all co-sponsored by NISS, which provide an opportunity for networking with other affiliates and for using the NISS AAF travel funds. The Symposium on Data Science and Statistics (SDSS), formerly known as the Interface conference, has several NISS organized sessions and since NISS is a sponsor we have a table in the exhibit hall. Stop by to meet our staff and board members and learn more about how you can participate in NISS activities. Two postdoctoral research associates are presenting during the SDSS meeting and several more at the JSM in Vancouver in the summer. 
JSM Activities: 
The annual NISS affiliate meeting will occur on Sunday 11 am – 2 pm with a program focused on how data science groups are organized in academia, industry and government.  In addition, NISS has organized the popular writing workshop for young researchers with support from NSF and seven statistical societies. The NISS reception, with announcements and awards, will be a joint event with our sister organizations, and be held on Monday 6-8 pm at the convention center.  Other Highlights of NISS activities during JSM are given in a separate news story. The 2017 Sacks Award winner will present on Thursday morning in a session about Genomics and Bioinformatics.  We hope to see many of you there.
by Jim Rosenberger 
Director NISS