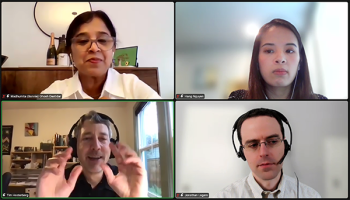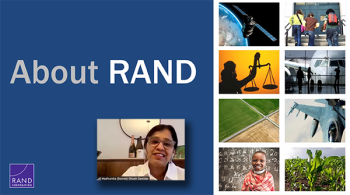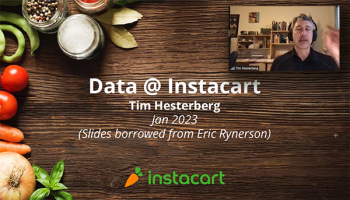 NISS hosted yet another career fair session as part of its Career Fair Series.  In fact this event was the 29th virtual career fair hosted by NISS!  Recordings of all of these sessions are available for review on the NISS YouTube channel.  So, if you are on the job market, getting the inside scoop in terms of what kinds of opportunities exist and general advice for taking steps towards getting that next position, these sessions are for you!
This first career fair of 2023 focused on the role of data scientists and statisticians in industry.  The companies featured were Fidelity Investments, InstaCart and the RAND Corporation.  Fidelity was represented by Jonathan Legare, a Data Science Practice Leader and Vice President at Fidelity Investment.  Tim Hesterberg, spoke about InstaCart where he is a Staff Data Scientist.  And finally, Bonnie Ghosh-Dastidar, head of the Statistics Group and a senior statistician at the RAND Corporation (and the new incoming President of the American Statistical Association (ASA)!) shared information about RAND. 
Each of the speakers provided an informative review of the company that they work for. Beyond this general description the speakers directed most of their comments in terms of the role and activities of statisticians and data scientists within their companies and the qualifications of people that are needed to work on the projects their comapny is focused on. From here, most of the speakers honed in on some specifics regarding the work that they get involved in and why this is important.  Besides qualifications related to statistical methods, communication and soft skills were also emphasized.
"When I think back to my time at Fidelity as an intern, it was life changing.  ...   It was the best decision I have made in my whole life!"

Jonathan Legare, (Fidelity)
"Ultimately, you want to find a job that challenges you while you find work/life balance.  Find your passion!"

Bonnie Ghosh-Dastidar, (RAND Corporation)
After each of the panelists had a chance to share information about their companies and the career path opportunities each provides, moderator Hang Nguyen, (Southern Methodist University) fielded questions from attendees of the session.  There were many questions on all sorts of topics including the current policies that these companies have for working remotely, career path requirements, and a host of other questions that you can review by viewing the recording of the session that you can find below.
---
Recording of this Session
Tuesday, January 31, 2023 by Glenn Johnson