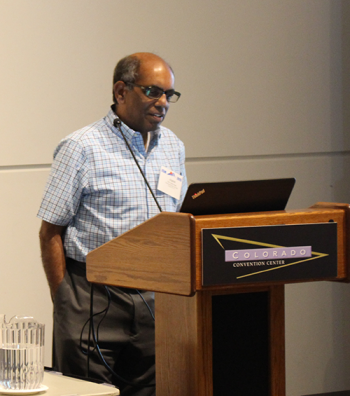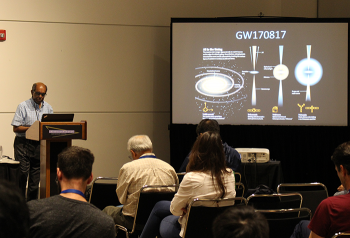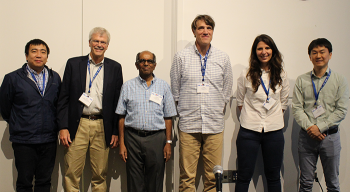 Each year at JSM NISS proposes an invited session where the previous year's Jerome Sacks Award for Cross-Disciplinary Research recipient can present a paper on their research.  This year's session was titled, "Statistical Challenges with Astronomical Data." Award winner G. Jogesh Babu was also joined by up and coming scientists in this specific area of research to share their research findings as well.  It is always an interesting and provocative session and this year's session was no different.
The first speaker was Hyungsuk Tak from the University of Notre Dame whose paper was titled, "Time Delay Cosmography Towards The Hubble Constant."  He was followed by Associate Professor Chad M Schafer from Carnegie Mellon University who spoke about, "Generating Realistic Galaxy Images."  Assistant Professor Sara Algeri from the University of Minnesota then shared a paper entitled, "Detecting new signals under background mismodelling."  She was followed by the 2018 Jerome Sacks Award winner, G. Jogesh Babu of Penn State University who talked about "Statistical Challenges of Pulsar Timing."
At the end of the session, Lingzhou Xue (chair of the session and Assistant Director of NISS) fielded questions from the audience.  This was followed by a general discussion by those attending the session.
Monday, August 12, 2019 by Glenn Johnson