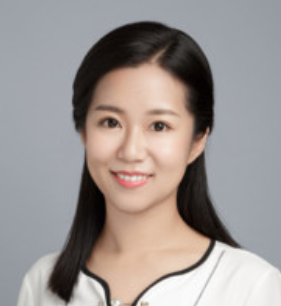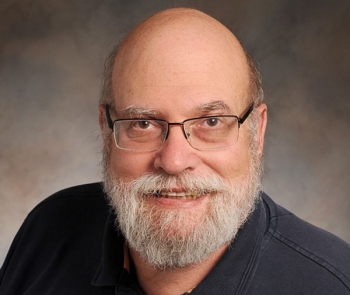 NASS held its annual award ceremony this past Wednesday, April 21, 2021.  There were multiple individuals from NISS that were recognized for their exceptional efforts.
Two NASS Circle Awards included NISS researchers.
Farm Labor Team - Circle Award
Nathan Cruze (NISS Associate Liaison), Lu Chen (NISS Research Associate) and Luca Sartore (NISS Research Fellow) 
Citation: "For implementing new Farm Labor statistics requested by the Secretary of Agriculture."
County Estimates Modeling Implementation - Circle Award
Nathan Cruze (NISS Associate Liaison), Lu Chen (NISS Research Associate), Habtamu Benecha, Balgobin Nandram (NISS Senior Mentor): 
Citation: "For implementing modeling approaches into production of official county estimates while demonstrating a high level of customer service from multiple divisions. This translates into the cost savings in terms of staff hours, improves the efficiency and quality of NASS products, and positively affects data users both within and outside the government."
Cooperator of the Year Award
Lu Chen (NISS Research Associate) 
Citation:  "For outstanding contribution on improving the estimation processes for Farm Labor and Crops County Estimates programs, producing more efficient and transparent crops county estimates with CVs, and reducing the burden of the field office review."
NASS Hall of Fame Inductee:  Phil Kott
The NASS Hall of Fame honors individuals who have made lasting contributions to the quality of information the National Agricultural Statistics Service collects and its mission of providing timely, accurate, and useful statistics in service to U.S. agriculture. The Hall of Fame recognizes the talent, vision, and energy of individuals whose contributions to NASS and to agricultural statistics transcend time and continue to have impact. Individuals honored in the Hall of Fame exemplify integrity, honesty, innovation, and commitment to public service.
Citation:  "Phillip S. Kott, PhD, developed statistical theory and practice to advance the quality and accuracy of NASS statistics. Considered a leader in the statistical community, his contributions to the field helped bring major recognition and credibility to NASS. Phil began working at the agency in 1987 and served as its Chief Research Statistician from 1992 until his retirement from federal service in 2008. He is an expert in survey sampling theory and practice, including calibration weighting, multiphase sampling, the analysis of survey data, and variance estimation. 

Phil's work on variance estimation led to his development of the delete-a-group jackknife, which is currently used for numerous NASS surveys. He guided the implementation of maximal probability proportional to size (MPPS) sampling for chemical use and crops surveys. MPPS sampling, now used in many other NASS surveys, guarantees the selection of a sample useful for estimating multiple targets simultaneously. Phil contributed to helping NASS better control overlap between different surveys, thus reducing respondent burden. He provided the estimation strategy for the Agriculture Resource Management Survey (ARMS) multiphase design. Phil led the agency in the development and use of calibration weighting, which continues to be employed in numerous surveys, including the Census of Agriculture and ARMS. The technique increases the precision of estimates in a statistically defensible manner while reducing the potential biasing impact of survey nonresponse and coverage error. 

Phil has contributed much to the world of statistics with many journal articles. His most influential articles cover calibration weighting for unit nonresponse and coverage adjustments, one-sided coverage intervals, and various papers on variance estimation and the delete a-group jackknife. He is a fellow of the American Statistical Association (ASA), a member of the International Statistical Institute, and a fellow of the Royal Statistical Society. He received 
a Presidential Rank Award in 2007 and an ASA Section of Statistics and the Environment Distinguished Achievement Medal in 1997. He also received the 2017 National Institute of Statistical Sciences (NISS) Distinguished Service Award.

Phil is not only a talented statistician but a great coworker. He was patient with his peers and was always willing to take the time to explain things. He was very humble and would readily admit if an idea did not work. 

Phil began working at RTI International after he retired as Chief Research Statistician for NASS. His pace of scholarly articles has not slowed down since his retirement."
NISS is extremely proud of these individuals for their accomplishments at NASS.  Their work is obviously valued within NASS but also in the statistics community in general.  
Congratulations Lu Chen, Nathan Cruze, Habtamu Benecha, Balgobin Nandram, and most especially Phil Kott!   Phil not only for his work with NASS but also for his continued active and valued participation through the years as a member of the NISS community.
Please join us in congratulating these individuals!!

Friday, April 23, 2021 by Glenn Johnson