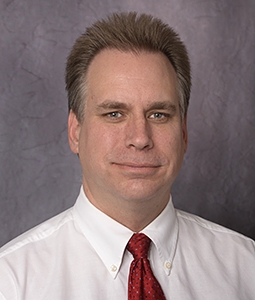 Brian Habing recently joined the NISS family as Associate Director for Education Activities and Research.  His research focuses on psychometrics and scale construction, with a particular emphasis on multidimensional item response theory.  He is also interested in statistical education, including work with AP Statistics and the development of new courses at the undergraduate and graduate level.
At the University of South Carolina Brian has served as both the undergraduate and graduate director, and is currently finishing work as director of the department's two distributed learning graduate programs.  And, it is clear that students are high on his priority list:
"The highlight of my career so far has to be the 16 Ph.D. students I've directed or co-directed between Statistics and Educational Studies."
Brian has already begun working with the DC Office of NISS.  He will also continue to hold his position as Associate Professor of Statistics at the University of South Carolina.  
Why Statistics?
"Out of high school I was leaning towards math or physics, with thoughts of becoming a high school teacher.  I quickly realized that I didn't have the patience needed to be a high school teacher but my interest in math never wavered all throughout my academic journey, including my graduate studies. Specializing in psychometrics for my Ph.D. the two main career options were either at a testing company doing a combination of research and operational work, or as a professor involved in research and teaching. I was ecstatic to get an offer from the Statistics Department at University of South Carolina because they really value teaching and were happy to evaluate my research in psychometrics as psychometrics."
In particular, Brian singles out a specific incident that influenced his current research interests.  
"I attended a colloquium on item response theory by Bill Stout and realized I could  do both mathematical work and work on real world problems that would impact people in the near future.  I was hooked. I jumped to Statistics and have been in it ever since."
More specifically, as Associate Director for Education Activities and Research, Brian has just begun to become involved in organizing expert panels to work on projects for the National Center for Education Statistics.  The challenges of drafting and refining a charge for the group and recruiting expert panel members are two things that Brian is beginning to become familiar with.  While there are the direct questions that NCES is interested in pursuing, he also is excited by the wide range of possible research topics outside of these projects that could be tackled using various data bases and expertise at NISS.
Once the things begin to open up, Brian plans to travel up to DC from the Columbia, South Carolina area once a month or so.  The unintended consequence is making his 6th grader jealous because DC is at the top of the list of places he'd like to visit!  Until then, Brian will take full advantage of what virtual connections are available to make things work. 
If you get a chance, reach out and welcome Brian to NISS!
Friday, November 13, 2020 by Glenn Johnson