Calling All Graduate Students!
Given the travel restrictions and social distancing that is applied to all things community, NISS is reaching out to all graduate students from NISS Affiliate departments as a means to help correct this imbalance.  An executive committee has been meeting since June and has just recently begun holding events.  Check the 'Events' page on the NISS Graduate Student Network website for upcoming events.  The website also has a discussion board and plans to list various funding opportunities.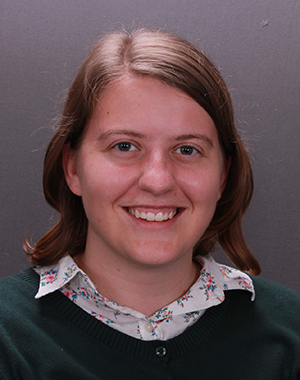 I caught up with Hannah Waddel a Ph.d. student in Statistics from Emory University who is one of four NISS Affiliate Graduate students serving on the executive committee of this new group with a few questions.
What value you feel this Graduate Student Network can bring to graduate students?
"Graduate school is an overwhelming experience. I've found the advice and support of students in my cohort and the senior students in my program, to be incredibly valuable. Grad school is a unique time, and it makes a huge difference to have other students who can offer advice, geek out with me about statistics, or commiserate. I see this network as an opportunity to build those kinds of relationships nationwide."
Does this new Network have any ideas for where this group might go, the things you plan on or would like to do?
"We've got some really interesting educational activities in the works—from alumni sessions where recent graduates in different industries can talk about job hunting, to discussions about statistical software and workflows. We would like to strike a good balance of social activities and educational activities."
Is there anything that the group needs?  
"If any NISS graduate students are particularly interested in a topic/speaker/job/industry, we would love to hear about it—reach out to us and perhaps we could organize an event!  In addition, if you are a NISS-affiliated graduate student who is interested in joining the network's executive committee, please let us know."
So, share this exciting news with all of the graduate students in your department and encourage them to take advantage of the opportunities this new network provides!  A great way to meet new colleagues, create connections, share experiences and take part in interesting and helpful programs.  You should not be tackling the challenges of graduate study alone!  Reach out, join, connect!
Saturday, November 14, 2020 by Glenn Johnson