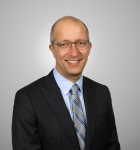 NISS Position:
Senior Fellow
Organization:
University of Maryland
Professional Title:
Professor
Jean Opsomer, PhD, is a senior statistician with extensive experience applying statistical methods to answer research questions. He is responsible for the statistical and survey methodology of several large-scale survey projects.
Dr. Opsomer is an Adjunct Professor in the Department of Mathematics at University of Maryland, College Park. Previously, he was a faculty member in the Departments of Statistics at Colorado State University and Iowa State University. His recent research has focused on the introduction of shape-constrained and nonparametric methods in survey estimation and on several interdisciplinary projects with survey components on a range of topics (higher education, public health, nutrition, employment, fisheries management, methane emissions, forest health, and agricultural erosion). The author or coauthor of 70 peer-reviewed articles, he has introduced a number of influential novel statistical methodologies into survey estimation. His methodological and theoretical work is frequently motivated by questions that arise within federal statistical agencies with which he has long-term collaborations.
Dr. Opsomer is a Fellow of the American Statistical Association (ASA) and the Institute of Mathematical Statistics and an Elected Member of the International Statistical Institute. He is the recipient of the Carver Medal of the Institute of Mathematical Statistics. In recognition of his contributions to the field, Dr. Opsomer has been named a Westat Senior Statistical Fellow and co-chairs the Statistical Fellows Committee, which provides consultation on important survey statistics issues and addresses recent advances in applied statistics.
Education
Ph.D., Operations Research , Cornell University
M.B.A., Finance, University of Chicago
M.S., Management Engineering, Katholieke Universiteit Leuven, Belgium