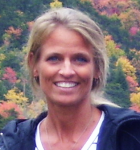 Organization:
RTI Health Solutions
Professional Title:
Senior Director
Val Williams is Senior Director of Psychometrics in the Patient-Reported Outcomes group at RTI Health Solutions with more than 25 years of experience applying psychometric and statistical methods to topics in measurement.
After earning a Ph.D. in quantitative psychology from the University of North Carolina at Chapel Hill, Val worked as a postdoc at NISS from 1993-1996, where she focused on educational research, specifically the analysis of large-scale achievement testing programs such as the National Assessment of Educational Progress. Projects included the linking of assessments, adjustment procedures for multiple comparisons, and hierarchical modeling of educational outcomes.
In her current work at RTI Health Solutions, Val consults with biopharmaceutical companies to help them successfully gain market approval for their products by collaborating with them on measurement strategy, in particular, the construction, psychometric evaluation, and interpretation of clinical outcomes assessments. Val has designed and directed the psychometric evaluation and statistical analysis of questionnaires related to symptom severity, disease impacts, quality of life, educational achievement, and a variety of psychosocial constructs, using specialized techniques such as factor analysis, structural equations modeling, and item response theory. She has helped develop scales and surveys for a range of applications, including substance abuse, health care utilization, women's health issues, and various psychological and neuromuscular disorders. Val has experience in a number of therapeutic areas, including psychiatric, gastrointestinal, respiratory, and gynecological disorders, sexual dysfunction, infectious diseases, and chronic pain. She has published and presented on topics related to health outcomes measurement and quantitative psychology.
Val divides her time between Indian Beach and Clayton, NC, and likes to swim, bike, and run, although not necessarily in that order.