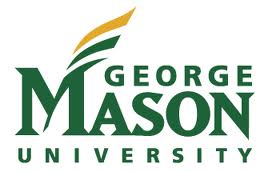 The Department of Statistics within the Volgenau School of Engineering currently houses 20 full-time faculty. It offers a B.S. in Statistics, three M.S. degrees: Statistical Science, Biostatistics, and Data Analytics Engineering Concentration Statistics; and a Ph.D. degree in Statistical Science, with excellent funding opportunities.  The Department of Statistics faculty members are world-renowned leaders in statistics, biostatistics, and data analytics, although it is a young department founded in 1992. 
The Statistics department is expanding, and involved in multiple projects with multiple corporations including INOVA, one of the leading hospitals in the nation. It is also working to establish new relationships and research ties via joint initiatives including, for example, the National Institute of Statistical Sciences (NISS), in the greater Washington metropolis. These relationships could include research at government agencies on a range of high-impact problems and jointly mentoring postdocs in several areas of statistics and data science.
The Volgenau School of Engineering at George Mason University is a fast-growing force for innovation in research and education, with approximately 250 full-time faculty. The school boasts more than 8,170 students in 37 undergraduate, master's, and doctoral degree programs, including several first-in-the-nation offerings. Volgenau School researchers earned more than $90 million in awards over the last 12 months. Located in the heart of Northern Virginia's technology corridor, Mason Engineering stands out for its excellence in emerging areas including big data, cybersecurity, healthcare technology, robotics and autonomous systems, signals and communications, and sustainable infrastructure.
George Mason University is the largest public research university in Virginia, classified at the R1 highest research activity level, with an enrollment of over 38,000 students studying in over 200-degree programs. Mason is an innovative, entrepreneurial institution with national distinction in a range of academic fields.
Department Chair
Jiayang Sun
Affiliate Liaison Contacts
Anand N Vidyashankar, William Rosenberger
Early-Career Affiliate Liaison
Ben Seiyon Lee
Affiliate Location:
Fairfax, VA