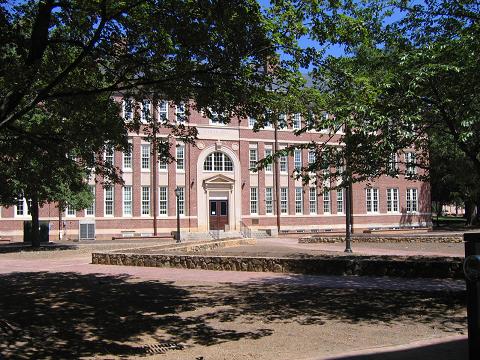 The Department of Statistics at the University of North Carolina, Chapel Hill, specializes in inference, decision-making, and data analysis involving complex models and systems exhibiting both deterministic and random behavior.  The department focuses on developing and analyzing the necessary quantitative and computational tools to enable practitioners to solve problems in statistical and probabilistic analysis, modeling, optimization, and the evaluation of system performance.
The department's graduate programs in Statistics and Operations Research provide challenging and comprehensive training across the full spectrum of statistics and operations research, including theoretical foundations, cutting-edge applications, and state-of-the-art computation.  Graduates work in many diverse areas of industry and government, as well as serving on university faculties throughout the United States and abroad.
The department's  Statistics and Analytics bachelors degree program is ideal for undergraduates who like to tackle challenging quantitative problems in a business or scientific environment. Graduates go on to attend some of the most competitive graduate programs in statistics and operations research, and related disciplines, as well as serving in top corporations in a wide variety of fields.
Department Head
Vladas Pipiras
Affiliate Liaison Contacts
Amarjit Budhiraja, Jan Hannig
Affiliate Location:
Chapel Hill, NC