Greetings from the new director of NISS
This is the first newsletter since I accepted the position of director, which was announced at JSM in Baltimore. It has been a busy introduction for me, spending several weeks in North Carolina, where NISS began and we maintain a presence, and in Washington DC at our offices on Connecticut Ave. I am planning to develop a hub of NISS at Penn State with support from the Eberly College of Science. 
There have been many exciting activities in the works, and the events tab on our website shows some of the upcoming activities and workshops. The articles in this newsletter show the range of activities that NISS has been involved in. In September we offered our first of several workshops on R and Spark, and we initiated a new Webinar series and are planning additional activities and forums for both our academic, industry and government affiliates. 
The new mission of NISS shifts the focus from cross-disciplinary research in statistics to addressing the role of statistics in the growing data science challenges that come with big data, focusing on the data science and analytic tools.
At JSM I met many of the liaisons from our current affiliates, and many persons from organizations and academic departments, with whom I would like to discuss the benefits of joining NISS as an affiliate.  Please contact me. As the restructured NISS affiliate program develops I am envisioning forums where individuals from our academic affiliates engage in discussions about the needs of trained data scientists in industry and government, equipped to solve problems and meet their needs with timely solutions. 
Nell Sedransk continues in the Washington DC office of NISS directing the ongoing research and training projects with the Department of Agriculture and the Department of Education, two of our government affiliates. David Banks in North Carolina has been working to organize workshops and pursue new activities with the Department of Transportation and the Department of Justice. 
My efforts are focused on developing new activities to connect our academic affiliates with industry and government. NISS has a 25-year history of linking academic affiliates with colleagues in industry and government / national labs around cross-disciplinary research. Going forward we see new opportunities to communicate the important role of statistics in the exploding field of data science. I encourage all academic departments with an interest in how statistics and data science contributes to solving problems faced by industry and government to consider joining NISS.  Affiliating with NISS provides a concrete way the department can demonstrate its outreach to industry and government. 
Sincerely,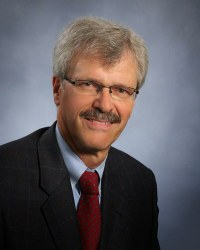 James L. Rosenberger