July 21 & 28, 2020 10 - 11:30 am ET
[Please Note: This event has already occurred.  Go to the News Story for Session One and the News Story for Session Two to read about what happened and to access a recording and speaker slides.]
NISS is announcing a new Ingram Olkin Forum Series Event!
Unplanned Clinical Trial Disruptions
COVID-19 has resulted in unprecedented disruptions to ongoing clinical trials. Clinical trials have been forced to break protocol by, for example, halting enrollment, altering the timing and type of data collection, conducting an unplanned interim analysis. Many data collection appointments were canceled, postponed, or substituted by "virtual" procedures.  A large number of clinical trials now face failure due to irreversible losses of enrollment and follow-up, or due to the inability to analyze the data according to the preplanned protocol, potentially dealing a substantial setback to clinical research. This online forum will bring together statistical leaders from government agencies, clinical trial practitioners, and expert methodological statisticians to focus on these affected areas. Online meetings will be held to define the statistical characteristics of each aspect of trial disruption and bring statisticians with related areas of expertise together to focus on these challenges. Each meeting will include time for discussion and synthesis, where participants will have the opportunity to ask questions and present ideas relevant to the topic. The overall objective of these meetings is to suggest paths to novel statistical methodological solutions and call the community to action to address this need.
Forum Organizing Committee
Jonathan Bartlett, University of Bath
Adam Lane, University of Cincinnati
Nancy Flournoy, University of Missouri
Chris Jennison, University of Bath
Assaf Oron, Institute for Disease Modeling
Sergey Tarima, Medical College of Wisconsin
---
Agenda
The first two days are free and open sessions, but registration is required, and donations are appreciated. These first two days will expose the statistical issues surrounding unplanned disruptions of clinical trials and lay the foundations for the issues to be addressed in days 3-6.
Watch this space for more details about these sessions as they become available!
Session One and Session Two
Session One:  NIH Perspectives
July 21, 2020  All times Eastern Time Zone
10:00-10:10 - Welcome and Orientation: Session 1
10:00-10:05 - James L Rosenberger, Director of the National Institute of Statistical Sciences
10:05-10:10 - Nancy Flournoy, Chair NISS Committee on Ingram Olkin Forums
10:10-10:30    Nancy L. Geller, Director of Biostatistics Research, NHLBI
10:30-10:50    Dean Follmann, Chief, Biostatistics Research Branch, NIAID
10:50-11:10    Lisa McShane, Associate Director, Division of Cancer Treatment & Diagnosis; Chief, Biometric Research Program NCI
11:10-11:30 - Discussion
---
Session Two:  CDC, FDA, and EMA Perspectives
July 28, 2020
10:00-10:10 ET - Welcome and Orientation: Session 2
10:10-10:30   Lilly Yue, Deputy Director, Division of Biostatistics, FDA
10:30-10:50   G. David Williamson, Director, Office of Science, National Center for Environmental Health, CDC
10:50-11:10   Aldana Rosso, European Medicines Agency, EMA
11:10-11:30 - Discussion
---
Invited Working Group Sessions - Session Three through Session Six
Following the first two days, attendees will be presented with a survey that will ask if they are interested in participating in smaller active, working group sessions whose purpose is to tackle the technical and methodological issues as they emerge from the opening sessions and from the discussion that follows.  Participants, chairs, moderators, and recorders will be selected from the survey responses.  Each working group will be charged with producing a white paper or a manuscript for the purpose of sharing the findings that result.
More Information to Follow!   Date and Participant Information TBD!
About the Speakers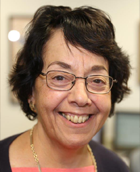 Nancy L. Geller is the Director of the Office of Biostatistics Research at the National Heart, Lung and Blood Institute of the National Institutes of Health. She directs a group of 12 statisticians who collaborate in the design, implementation, monitoring and analysis of multicenter clinical trials in heart, lung and blood diseases and sleep disorders and administers all statistical activities of the National Heart, Lung and Blood Institute. She has been or is involved in the design and analysis of a large number of clinical trials, including trials of the Bone Marrow Transplant Clinical Trials Network. She has published over 200 papers in the statistical and medical literature.  She is an Associate Editor of Biometrics and a Fellow of the International Statistics Institute, the American Statistical Association and the Society for Clinical Trials. She was the winner of the 2009 Janet L. Norwood Award for outstanding achievement by a woman in the statistical sciences and was 2011 President of the American Statistical Association.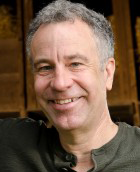 Dean Follmann is Chief of the Biostatistics Research Branch at the National Institute of Allergy and Infectious Diseases (NIAID), a role he has held for the past 16 years. He has authored or co-authored more than 250 peer-reviewed research articles and received numerous awards, including the Department of Health and Human Services Secretary's Award for Distinguished Service, the Best Paper in Biometrics 2009, and is an elected Fellow of the American Statistical Association in 2003. He serves on committees and advisory boards for the US Food and Drug Administration, the National Institutes of Health, and academic departments. Current research interests focus on statistical methods related to vaccinology.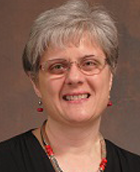 Lisa Meier McShane, Ph.D., is Associate Director, Division of Cancer Treatment and Diagnosis, U.S. National Cancer Institute, National Institutes of Health, where she heads the Biometric Research Program, comprising statisticians, bioinformaticians, and computational biologists in Biostatistics and Computational and Systems Biology Branches. She earned a Ph.D. in Statistics from Cornell University and is a Fellow of the American Statistical Association. She is an internationally recognized expert on biomarker-based trial design; development of tumor markers and omics predictors for prognosis, therapy selection, and disease monitoring; and reporting guidelines for health research studies. Her statistical research interests include biomarker-driven clinical trial design, analysis of high-dimensional omics data, multiple comparisons methods, surrogate endpoints, and biomarker assay analytical performance assessment.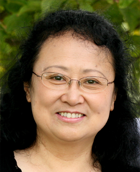 Lilly Yue, Ph.D., is Deputy Director, Division of Biostatistics, Center for Devices and Radiological Health, U.S. Food and Drug Administration (FDA), and oversees pre-market statistical reviews of medical devices and diagnostics. She serves in the prestigious Senior Biomedical Research Service in the U.S. Department of Health and Human Services. Her research interests include the observational study design and data analysis using propensity score methodology in the regulatory settings, subgroup analysis, and missing data handling. She has served as an Associate Editor for the Journal of Biopharmaceutical Statistics and Pharmaceutical Statistics. She earned a B.S. degree in Mathematics, two M.S. degrees in Stochastic Operations Research and Mathematical Statistics, respectively, and a Ph.D. in Mathematical Statistics. She is a Fellow of the American Statistical Association and recipient of the FDA Center/ORA Scientific Achievement Award - Excellence in Analytical Science.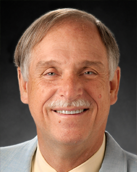 G David Williamson is the Associate Director for Science, National Center for Environmental Health (NCEH) and Agency for Toxic Substances and Disease Registry (ATSDR), Centers for Disease Control and Prevention (CDC). He recently was the Deputy for Science, CDC's Zika response and he directed the National Notifiable Diseases Surveillance System and helped implement and direct the Analytic Methods Internship Program and Public Health Informatics Program in his years with CDC's Epidemiology Program Office.  He is the recent past Vice President and an elected Fellow, American Statistical Association (ASA), and has held numerous other leadership positions in ASA and in the American Public Health Association. He is an adjunct professor at Emory and Georgia Southern Universities. He was educated at the Georgia Institute of Technology (B.S. Biology), Georgia Southern University (M.S. Biology), Virginia Tech (M.S. Statistics), and Emory University (Ph.D. Biostatistics).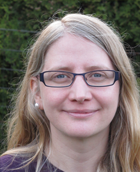 Aldana Rosso, Ph.D., is Senior Adviser in Biostatistics at the Danish Medicines Agency. She is involved in the assessment of European marketing authorization applications and scientific advice, mostly within the areas of oncology, hematology, and the central nervous system. Aldana participates in the EMA Biostatistics Working Party and is a member of the drafting group of the "Points to consider: Implications of coronavirus disease (COVID-19) on methodological aspects of ongoing clinical trials". She is Associate Professor in Medical Statistics at Lund University. Her research is related to the evaluation of treatments implemented in clinical practice using observational data. Aldana was the lead of the Observational Studies subgroup of the HMA/EMA Joint Task Force on Big Data.
Event Type
NISS Hosted
NISS Sponsored
Host
National Institute of Statistical Sciences
Sponsor
National Institute of Statistical Sciences
Policy