Wednesday, February 15, 2023 - 12 noon - 1:30 pm ET
[Please Note:  This event has already taken place.  Please review the News Story for this event to read about what happened.] 
---
Overview
It's all over the news: companies in big tech have drastically diminished their positions and stopped hiring in the last few months. There were a huge rise of positions available during the rise of the pandemic, but many companies indeed over estimated how many positions they would need and this has led to the massive declines we're seeing today.  
"Nearly 200,000 tech employees have been laid off since the start of 2022, according to Layoffs.fyi, a site that tracks job cuts in the sector. Four of the largest tech companies — Alphabet, Amazon, Meta and Microsoft — have announced a total of more than 50,000 job cuts in recent months."
Many students studying statistics and data science degrees dream to enter the kind of jobs that the tech industries provide, is this still possible given the drawbacks of positions in recent months? As an early-career statistician and data scientist ready for finding your next position, how can you secure your position in this industry? What opportunities currently exist for those job searching right now?
NISS is bringing together statisticians to discuss the issue of finding a job during the massive layoffs, hiring freezes, and give advice to prospective employees on getting hired in the tech industry in 2023.
Speakers
Bernard Armah, Quantitative Analytics Manager at Wells Fargo.
Shuonan (Shannon) Dong, Boeing Commercial Airplanes Product Development at UW Boeing Advanced Research Center.  
Martin Tingley, Netflix 
Dhanushi Wijeyakulasuriya, Microsoft
About the Speakers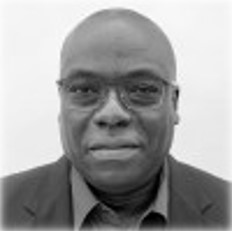 Bernard Armah is a Quantitative Analytics Manager at Wells Fargo. His Risk Area is Corporate Model Risk. He spent approximately 3.5 Years at Wells Fargo. His Current Responsibilities at Wells Fargo include Accessing quantitative risk models for conceptual soundness, resilience, reliability and robustness prior to deployment for financial crimes risk management.
Bernard has spent over 20 years in the industry and has worked at American Express, JP Morgan Chase, Wells Fargo; leading modeling & analytics teams across various lines of business including corporate risk oversight, risk management, customer engagement, customer acquisition, customer marketing, product and portfolio management, and investment optimization. He recieved his PhD Agricultural & Applied Economics, University of Georgia and his BSc Agricultural & Applied Economics, University of Ghana.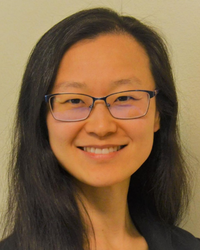 Shuonan (Shannon) Dong is an Associate Technical Fellow in Boeing Commercial Airplanes Product Development, specializing in integrated factory automation for composite fabrication and assembly.
Shannon has a PhD from MIT and is an Affiliate Assistant Professor at the University of Washington.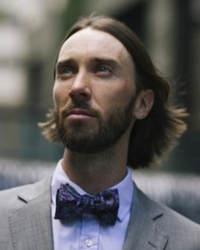 Martin Tingley leads a multidisciplinary team on the Netflix Experimentation Platform, focused on developing and scaling both statistical methodology and software solutions to improve decision-making across the company. Prior to joining Netflix in 2017, Martin spent several years modeling and pricing catastrophe risk at Insurance Australia Group. In an earlier academic career, Martin was an Assistant Professor in Statistics and Meteorology at Penn State University.
Martin holds a Ph.D. in Earth and Planetary Sciences and an M.A. in Statistics from Harvard University, and a B.Sc. in Physics from the University of Toronto.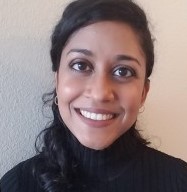 Dhanushi Wijeyakulasuriya is a Data Scientist on the Experimentation Platform Team at Microsoft Corporation where she helps teams run trustworthy online controlled experiments at scale. She holds a PhD in Statistics with a graduate minor in Computational Science from Penn State (2020) and got her BSc. (Hons.) in Industrial Statistics from the University of Colombo (2013).
Her doctoral research focused on animal movement modeling. While reading for her PhD she worked for two years as a research assistant at the Statistical Consulting Center at Penn State, Department of Statistics.
She also interned at Lubrizol Corporation as a data scientist in 2018. Before moving to the US in 2015 she worked as a Quantitative Analyst at Acuity Knowledge Partners for two years. She is originally from Colombo, Sri Lanka and currently lives in Bellevue, Washington. Dhanushi enjoys singing, baking and gardening in her free time. 
Host
National Institute of Statistical Sciences
Website
Policy