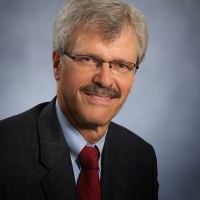 Welcome to the Summer 2018 edition of NISS Parameters Newsletter.
The following pages of this Newsletter highlight the many activities that NISS was involved with at JSM in Vancouver.  We began Sunday morning with the 2018 Writing Workshop for Junior Researchers, an important activity that NISS has been leading since 2007.  Eighteen young researchers, mostly non-native English speakers, participated in this two-day event, with presentations and meetings with writing mentors.  Support was provided by NSF and seven statistical societies.
At noon on Sunday the annual NISS affiliate luncheon was held in the Fairmont Waterfront Hotel Princess Louisa Suite, where five speakers discussing the important role of statistics in data science. They spoke from both an industry and academic perspective, stressing that statisticians must find their critical role in this exploding discipline.  
NISS had organized or co-sponsored many sessions, including the Sacks award session on bioinformatics featuring the 2017 Jerome Sacks awardee, Professor Jun Liu (Harvard), featured in a session with Professors Wing Wong (Stanford), Lingzhou Xue (Penn State) and discussant Hongzhe Li (U Penn), which was chaired by Rebecca Doerge (CMU).  NISS also organized another, standing room only, session on the Big Challenges and Opportunities in Industry, which featured speakers from the insurance, banking and software industries including AIG, Google, and Wells Fargo. Other sessions on transportation, survey sampling, and combining data from administrative data and surveys featured speakers from NISS research staff and affiliates.  
A highlight of the week – the NISS annual reception – was held jointly with SAMSI and MBI this year, highlighting the importance of NISS working together with other NSF funded institutes, and symbolizing the restoration of the long-term relationship between NISS and SAMSI, which was interrupted in the past two years.  Many friends of NISS dropped by and heard an update on NISS activities and celebrated the recipients of the Sacks Award and the Distinguished NISS Alumni Award.  
In an effort to further serve our affiliates, NISS has co-sponsored numerous regional activities for our affiliate members to participate and utilize their affiliate award funds.  NISS affiliation represents a commitment to outreach with other academic institutions and across government and industry sectors. Since half of the cost of an academic affiliate can be utilized as travel and registration at NISS-sponsored events, faculty and graduate student participants can build their career network through engaging in these activities.  See the current list in the Newsletter, and continuously updated at www.niss.org/events.
The Washington DC office of NISS has moved just two blocks to a new location at 1150 K Street, NW, a convenient location for staff and post docs, just one block from a metro stop. See our location on the website.  In North Carolina, we have now leased the original wing of our building to Teledyne Scientific Company, and we continue to seek projects and tenants for the new wing built for SAMSI in 2002.  If you are aware, or know of any projects seeking space in a beautiful campus like setting please let me know. 
by Jim Rosenberger 
Director NISS