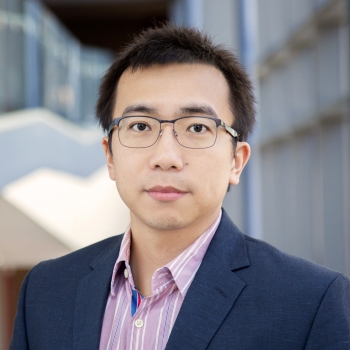 NISS is happy to share the good news that Lingzhou Xue, Associate Director of NISS, has been selected by COPSS as a member of the COPSS Leadership Academy 2021!  
For his innovative contributions to the theory and methodology of high-dimensional statistics and statistical learning, and for his outstanding and prolific service to the profession and to society.
This appointment recognizes early career statistical scientists who show evidence of and potential for leadership and who will help shape and strengthen the field.  Lingzhou's tireless work in planning and organizing the many events and webinars that NISS has been hosting is just one of the accomplishments that earned him this distinction.  
Monday, March 15, 2021 by Glenn Johnson