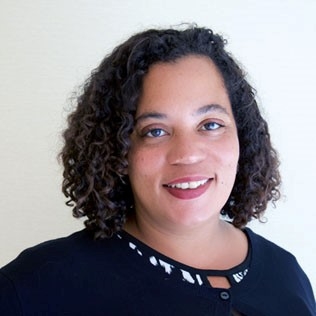 Candyce Jeanne Hughes Coulibaly, 47, of Washington, DC, passed away on Tuesday, December 6th, 2022. She was a beloved daughter, sister, wife, mother, cousin, aunt, friend, colleague and businesswoman who dedicated her life to uplifting lives and improving the quality of life for many. 
Candyce was the second daughter and the third child of five and was born in Pullman, Washington to Doris Eileen Early and Richard Hughes. She was a bright child who was full of spunk and kept her brothers and sister engaged and crying with laughter her entire life. Her loving and caring spirit was revealed at an early age and while she topped the aptitude chart in kindergarten it was remarked by one of her teachers that she was constantly fixing another child's hair. She was a nurturer all her life, surrounded by her children and the children of others whose lives she engaged and enriched along with all those who knew her. 
Upon returning to Washington, Candyce set out on another adventure in pursuit of her desire to help the underserved and joined the Peace Corp, with a tour of duty in Mali, West Africa. With her intrepid spirit, desire to uplift the lives of others and wanderlust forged in early childhood, Candyce embraced this new experience, becoming fluent in French and Bambara and traveling far and wide as she visited the libraries of Timbuktu, lived in the village, absorbed and respected the culture, shopped at markets in the village and in Bamako and fulfilled her tour of duty building wells to bring clean water to her rural community and teaching the principles of hygiene in the prevention of disease. And as predicted she adopted a dog and a cat, bringing the dog she named Quita back home to America. In Mali she also met Drahamane Coulibaly, her future husband and the love of her life. 
After returning to the United States and marrying in December 2004, Candyce returned to college and received her Masters degree in Social Work from Howard University. As a Social Worker she achieved high recognition for her ability to organize and accomplish agency goals. As a result of her acumen she was promoted to high administrative positions within agencies. She was effectively analytical and an extraordinary problem solver. She served as a Social Worker for The District of Columbia Child and Family Services and later directed management operations at the Department of Mental Health at Saint Elizabeth's Hospital. She was the Senior Advisor to the Chief Operating Officer and Acting Chief of Security. She later worked at several nonprofit institutions including the National Institute for Statistical Science where she urgently worked proactively to encourage the establishment of mentorship opportunities for minority students with the aim of increasing the number of minorities in the field of statistics. Most recently she worked for Housing Counseling Services, a nonprofit dedicated to serving the housing needs of the homeless. In her short tenure there she made a memorable impact on her colleagues, yet despite high achievement there was no limitation or hesitation on her part to leave her office for lunch, encounter a homeless person, effectively advise them of what services were available and get them off the street. 
In recent years, Candyce used her exceptional experience in human service management, project management, operations, and organizational planning in a small business she and her husband Drahamane founded. Brick by Brick Masonry & Stone Restoration LLC remains a flourishing historic preservation masonry restoration company in Washington, DC. 
Candyce leaves behind her loving husband, Drahamane Coulibaly; four children, Frances, Eleanor, Benjamin, and Daniel; her mother, Doris Eileen Hughes-Moore, and four siblings, Richard Hughes, spouse Michelle and nephews Levi and Simon; Melany Camille Hughes-Karro-Gassner, spouse Thomas, nephew Henry and niece Dorothy; Wilson lnborden Hughes, spouse Maeghin, nieces Sayuri, Mika and Ayla, and nephew Roman; Lewis Sheridan Hughes, spouse Deanna, niece Harper and nephew Leon, and a host of family, friends and colleagues. 
The family would like to express our sincere thanks to our many friends and relatives who have been so thoughtful and kind during our time of bereavement. 
Contributions may be made through this site to assist Drahamane with expenses: https://www.gofundme.com/f/support-the-family-of-candyce-hughes-coulibaly 
Candyce was a good friend and co-worker. I hated that she left for another job, but I guess things work out the way they do for a reason. I wish I could figure that reason out. It's too early for such a good soul to be taken away. I'm very happy to have known her, I really enjoyed working with her, I really enjoyed laughing with her, I miss our friendship and I will miss her more each day. Rest in peace my dear friend. "Don't cry because it's over, smile because it happened." (Dr. Seuss)

Randy Freret (Sr. Executive Assistant)
Tuesday, December 20, 2022 by Glenn Johnson