The direction of any organization is significantly influenced by the experience, fresh ideas and energy of its board.  For this reason NISS is very excited to welcome both Kate Crespi and Bhramar Mukherjee as new members of the NISS Board of Trustees.  They bring a wealth of experience both as statisticians but more importantly as directors and managers of statisticians. 
Dr. Kate Crespi is Professor of Biostatistics at the Fielding School of Public Health at University of California Los Angeles, where she is also affiliated with the UCLA Jonsson Comprehensive Cancer Center. Dr. Crespi has published widely in the areas of cancer, obesity and chronic disease. Dr. Crespi brings experience as past president of the Western North American Region (WNAR) of the International Biometric Society.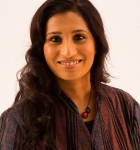 Dr. Bhramar Mukherjee is the John D Kalbfleisch Collegiate Professor and Chair of the Department of Biostatistics at the University of Michigan School of Public Health. She is also a Professor of Epidemiology and Global Public Health.  She is the Associate Director for Cancer Control and Population Sciences at the University of Michigan Rogel Cancer Center. Administratively she has held positions in the ASA, ENAR, IISA and COPSS including serving as the overall program chair for the Joint Statistical Meetings. She is currently the Chair elect for COPSS for a three-year term starting 2019.
NISS looks forward to the active role that both of these leaders will play in the coming years to help define ways to bring together statisticians and data scientists to address current issues in ways that an organization like NISS can make possible.
Thursday, June 28, 2018 by Glenn Johnson