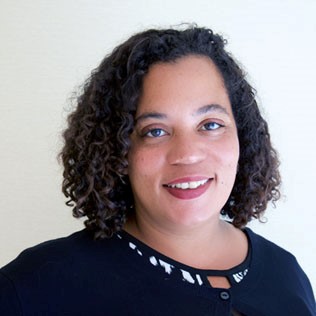 Candyce Hughes has significant experience in project management, operations and organizational planning. Prior to joining NISS, Candyce served for four years as the Director of Administration at Sirona Strategies and prior to that she was the Director of Management Operations at St. Elizabeth's Hospital. As Director of Management Operations, Candyce oversaw work on a wide range of complex program activities and assessed complex administrative processes, systems and mission support programs.
Prior to her work at St. Elizabeths, Candyce worked in a variety of positions at DC Child and Family Services Agency, collaborating with senior staff to prepare budgets and regular reports, analyze data and more. Candyce also spent two years in the Peace Corps, as a water sanitation volunteer in Mali, West Africa.
Candyce holds an MSW and a BA in Sociology from Howard University.  She replaces William Sam who spent almost two years in this role for NISS.  Everyone at NISS wishes William all the best regarding his future endeavors. 
Welcome Candyce! We all look forward to working with you.
Tuesday, February 19, 2019 by Glenn Johnson