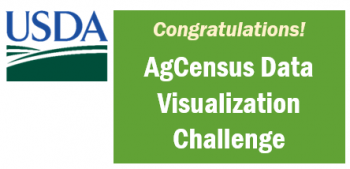 NISS Research Associate Lu Chen along with National Agriculture Statistic Services (NASS) colleague Irwin Anolik entered the U.S. Department of Agriculture's AgCensus Visualization Challenge an opportunity to explore AgCensus Data and create interactive visualizations. There were seventeen submissions within the USDA from both individuals and teams from six different Mission Areas.
Judges from NASS and the Office of the Chief Information Officer (OCIO) scored each submission based on creativity, data exploration, beauty and design, and an overall rating. 
Rookie of the Year Awardees (Team)  - Lu Chen and Irwin Anolik
Both will recieve a Certificate of Appreciation in USDA's first ever Internal Data Visualization Competition, signed by senior leadership.  They will also be invited to an upcoming Research, Education and Economics (REE) leadership meeting to talk about their experience and meet the mission area executives who made this challenge possible with data from the 2017 Agricultural Census.
Congratulations to both Lu and Irwin!  Well done!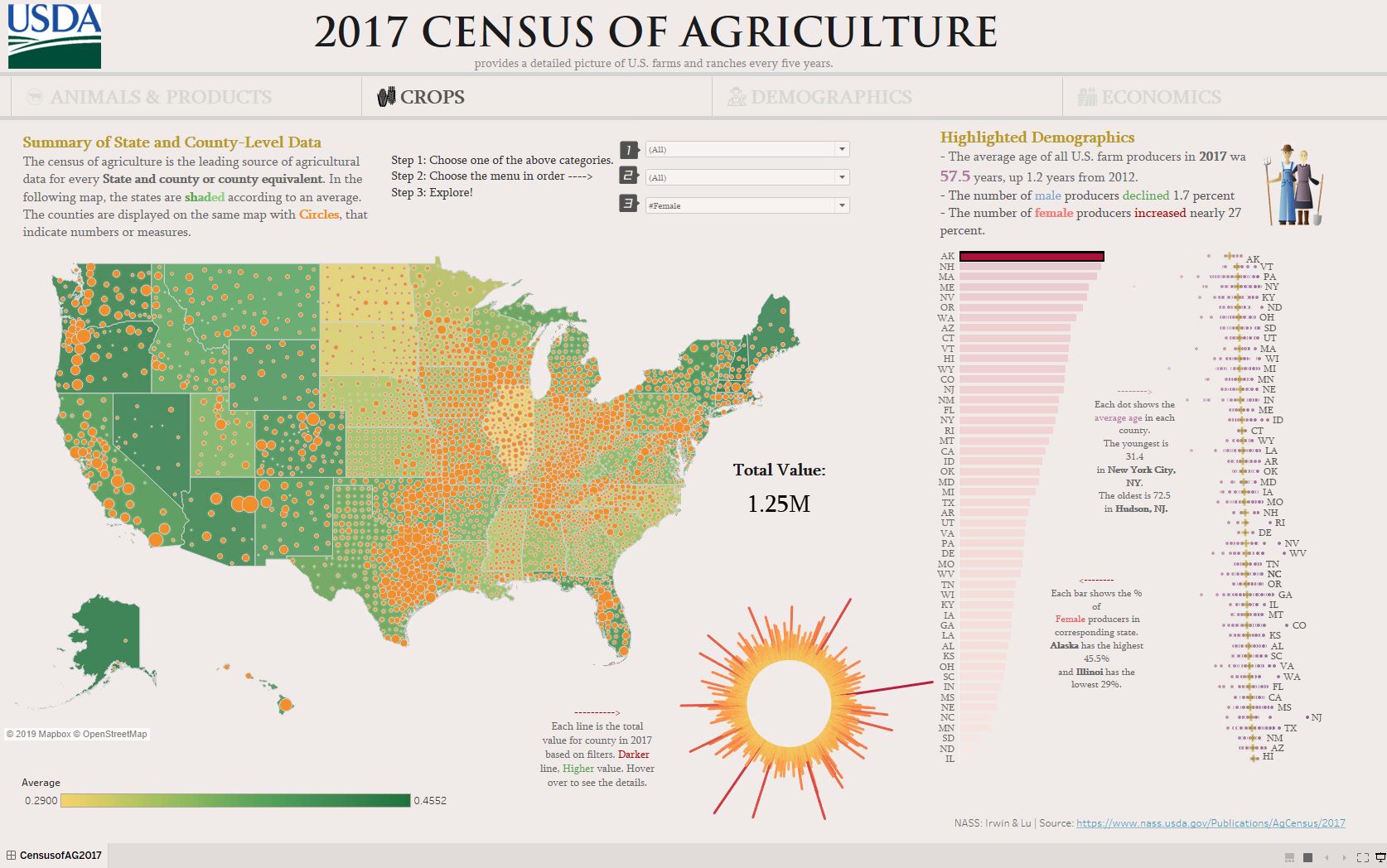 Sample of their 'Rookie of the Year' entry
Wednesday, October 9, 2019 by Glenn Johnson