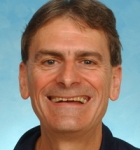 NISS Position:
Senior Fellow
Organization:
West Virginia University
Professional Title:
Professor and Director, Meta-Analytic Research Group
Dr. George A. Kelley, FACSM, is a tenured Full Professor and Director of the Meta-Analytic Research Group in the Department of Biostatistics at West Virginia University (WVU). He came to WVU in 2002 from Massachusetts General Hospital's Institute of Health Professions in Boston, MA. Dr. Kelley currently serves as the sole instructor for the graduate level PUBH 612, "Research Translation and Evaluation in Public Health Practice" course as well as graduate level BIOS 663 "Introduction to Meta-Analysis" course. A national and international authority on systematic reviews with and without meta-analysis, Dr. Kelley conducts research focused on using the systematic review and meta-analytic approach for examining the effects of exercise and physical activity on health-related disease. With a "hands on" approach, Dr. Kelley has received external funding as Principal Investigator from sources that include the National Institutes of Health R01 mechanism, American Heart Association, and Department of Defense. In addition, he has participated in various roles on externally funded grants totaling more than $41 million. To date, he has authored more than 140 publications in peer-reviewed journals, more than 80% as first author, i.e., person who did the most work. He has received the Distinguished Alumni Award from his undergraduate Alma Mata, Boise State University, Dean's Award for Excellence in Research from the WVU School of Medicine, and more recently the WVU Health Sciences Center Outstanding Researcher and Scholar Award in 2018 as well as the WVU Student Association of Public Health Graduate Teacher Award in 2019. In addition, Dr. Kelley recently served as the 2021 International Distinguished Scholar Lecturer at the Universidad Autónoma de Baja California (UABC) at Ensenada campus, México, a virtual series of lectures that included 298 participants from seven countries: Costa Rica, Colombia, Spain, USA, Brazil, Chile, and México. He also serves in various statistical advisory roles for 15 different non-predatory, peer-reviewed journals (emphasis on systematic reviews, with or without meta-analysis). In addition to his 80+ hour work week and with a firm belief in modeling the healthy behavior he seeks from others as a public health professional, Dr. Kelley currently cycles 150-240+ miles per week, resistance and balance trains 3 times per week, and walks/hikes 15-20 miles per week. He has been tracking his exercise and nutrition intake for more than 40 years.