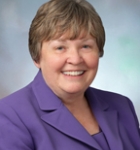 Organization:
BDS Data Analytics
Mary K. Batcher, Ph.D.  is Chair of the National Institute of Statistical Sciences. She recently retired from Ernst &Young where she worked as Executive Director for 18 years. Previously, Batcher worked as the Chief of Statistical Support for the Statistics of Income Division at the Internal Revenue Service. From 1985 - 1988, she worked as a statistician for the National Center for Education Statistics.
Batcher has over 25 years of experience using design based and model  based sampling and estimation to address the needs of clients in federal government and private industry to test and improve new and existing systems, to identify and estimate overbillings in federal healthcare programs, and to quantify corporate income tax deductions and credits – expert at identifying the right statistical solution to client problems.
At Ernst & Young, she began a tax sampling practice that started with $30,000 in revenue in 1997 and was over $4 million in 2013.
Batcher earned her  Bachelor of Science in Sociology from the University of Maryland. She received her Master of Arts, and her Doctorate degree in statistics from the University of Maryland.
Batcher has received many honors and awards including the Founders Award, American Statistical Association  in 2012; the Assistant Commissioners Award and was a finalist for the Rosemarie Meschi Award. She received her professional Statistician Accreditation, American Statistical Association in 2010. She is an Elected Member of the International Statistical Institute and an Elected Fellow, American Statistical Association.