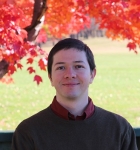 Years Participated:
2015-2017
Organization:
University of Washington, Department of Biostatistics
Professional Title:
Assistant Professor
Mauricio is currently an Assistant Professor in the Department of Biostatistics at the University of Washington.  He was a Postdoctoral Associate in the Department of Statistical Science at Duke University and the National Institute of Statistical Science --- NISS from 2015 to 2017, where his work was supported by the National Science Foundation - Census Research Network under the mentoring of Jerry Reiter.  
Mauricio holds a bachelors degree in statistics from the National University of Colombia in Bogota. He also worked for three years in the Conflict Analysis Resource Center --- CERAC, a Bogota-based think tank devoted to the study of armed conflicts.  In 2010 Mauricio joined the graduate program in the Department of Statistics at Carnegie Mellon University, where he obtained a PhD under the supervision of Stephen Fienberg.