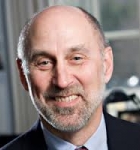 NISS Position:
Vice Chair, 2020-21, Board of Trustees; Elected Board Member
NISS Term Expiration:
2021 Jun 30
Organization:
Bentley University
Dr. Sam Woolford is Professor Emeritus of Statistics at Bentley University and the founding Director of Bentley's Center for Analytics and Data Science (CADS) Consulting, which provides business analytics consulting services for external organizations. His research interests focus on the application of statistical modeling to real world problems.
Professor Woolford started his career on the faculty at Worcester Polytechnic Institute and then spent over 25 years at global consulting firms, building and managing analytics groups to help clients solve complex business problems, improve performance and enhance their competitive position through data analysis and statistical modeling.  He has applied statistical methods and operations research to market research, litigation support, customer economics, operations analysis, performance metrics, modeling and simulation.
Dr. Woolford received a Bachelor of Science from Brown University and a Master of Science and Doctor of Philosophy from Purdue University. He received a Fulbright Scholarship in 1981 and the Distinguished Science Alumni Award from the College of Science at Purdue University in 2013. He is a member of the American Statistical Association (ASA), INFORMS and the American Society for Quality (ASQ) and is currently an Accredited Professional Statistician (American Statistical Association) and a Certified Quality Engineer (American Society for Quality).