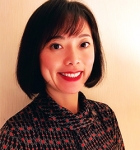 NISS Position:
Senior Fellow
Organization:
University of Colorado Anschutz Medical Campus
Professional Title:
Associate Professor
Tianjing Li is an Associate Professor in the Department of Ophthalmology at University of Colorado Denver with a secondary appointment in the Department of Epidemiology at University of Colorado School of Public Health. Previously, Dr. Li worked as an Associate Professor in the Department of Epidemiology at the Johns Hopkins Bloomberg School of Public Health where she was a core faculty member in the Center for Clinical Trials and Evidence Synthesis. The primary goal of Dr. Li's research is to develop, evaluate, and disseminate efficient methods for comparing healthcare interventions and to provide trust-worthy evidence for decision-making. Her research has been funded by the National Institutes of Health, the Patient-Centered Outcomes Research Institute, the Agency for Healthcare Research and Quality, the U.S. Food and Drug Administration, and other national and international public funders.  
Dr. Li holds several leadership roles within Cochrane, including serving as the Associate Director for Cochrane United States from 2012 to 2018, a Coordinating Editor for Cochrane Eyes and Vision, a co-convener for the Cochrane Comparing Multiple Interventions Methods Group (network meta-analysis methods group), and a Co-Chair of the Cochrane Methods Executive Committee. She was the recipient of the Anne Anderson Award in 2019, being recognized for my cumulative accomplishment, originality and independence of thought, leadership, and inspiration for women within Cochrane. Dr. Li is an elected member of the Society for Research Synthesis Methodology, serves as the Society's President-Elect, and received the Society's Inaugural Early Career Award in 2016.