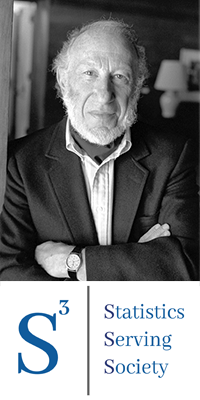 Call for Ingram Olkin Forums Proposals
Ingram Olkin Forums (IOF) aim to promote Statistics Serving Society and bring statisticians into areas of important national interest where they are not already well represented.  Great candidate proposals will envision presentations that encourage future collaborative work. Financial needs and locations can be discussed with the IOF committee.  More information on IOFs is summarized here along with examples of past forums and Tips for Planning a Forum.
Timeline for Submitting and Reviewing Proposals
There are two deadlines per year, March 30 and Sept 30, for submissions via officeadmin@niss.org. The proposal review committee will meet April 20 and Oct 20, and respond within a month. Accepted proposals may be scheduled throughout the coming year; those not accepted may be revised based on feedback and resubmitted for the next cycle.
For the April deadline, online forums could be scheduled for the fall (Sep-Nov) and in-person forums could be scheduled for Winter (Dec-Feb).  For the Sept deadline, the online forums could be scheduled to begin in Spring (Mar-May) of the following year, and in-person forums could be scheduled to begin in the Summer (June-Aug). Hybrid in-person and online forums will be considered. Special consideration may be given to time-constrained opportunities.
 
Please send questions to officeadmin@niss.org.