Tuesday, January 23, 2018 -

11:00am

to

12:00pm
Objective 
Following the very successful first virtual NISS-Merck meet-up on the FDA draft guidance on "Multiple Endpoints in Clinical Trials" on September 12, 2017 (recordings available here), we are now inviting you to the second NISS-Merck meetup on January 23, 2018 (Tuesday) between 11:00 and 12:00 noon Eastern Daylight Time (EDT). The second meet-up will focus on ICH E9(R1): Estimands and Sensitivity Analysis in Clinical Trials. E9(R1) is an addendum to ICH E(9) which describes Statistical Principles for Clinical Trials. Both ICH E9 and E9(R1) were prepared under the auspices of the International Council for Harmonisation. E9(R1) could be located here.
The agenda for the second meet-up is as follows:
11:00 - 11:05:
Opening the meeting, describing the logistics (
Dan Holder, Merck
)
11:05 – 11:25:
Giving a short summary of decades of research on missing data (
Craig Mallinckrodt, Eli Lilly
)
11:25 - 11:40: 
Sharing recommendations in the National Research Council Report (
Rod Little, University of Michigan
) 
11:40 - 12:00:
Offering salient points in E9(R1) and moderating panel discussions (
Devan Mehrotra, Merck)
. Panelists are Craig, Rod and Devan.
You can join the meet-up by logging into the WebEx link below at 10:45 AM EDT on January 23. There is a limit of 500 lines.
Click here to join the meeting 
Topic: NISS-Merck Meet-up Jan2018
Event number: 743 591 466
Event password: NISS2018
Upon logging in, you will receive audio via the "Audio Broadcast." This is a separate window that will automatically appear when you join the WebEx. You have the choice of connecting audio through the computer, having the system call you, or calling in yourself. 
To have the system call you, you need to provide your phone number. If you want to call in yourself, please use the following phone number and the access code.
US Toll: +1 (443) 961-0100
Global call-in numbers, click here
Toll-free dialing restrictions, click here 
Access code: 743 591 466
Except for speakers/panelists, the audio line for all participants will be muted upon entry and will remain muted throughout the event. Even though the lines are muted, you can chat with other attendees by using the "Chat" panel. You can type your comment in the text box and select whom you want the message to go to. We ask you to please be respectful when preparing your comments.
If you can't access WebEx, you can connect by using the phone number and the access code given above for the WebEx.
We hope you will be able to join the second meet-up. For those who can attend, we invite you to fill out a brief 3-question survey at the end of the meeting to help us better plan future meet-up events.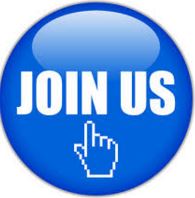 Location
Virtual Meet-up. Event password: NISS2018
Policy