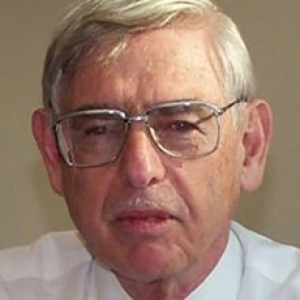 Jerome S. Sacks, 91, passed away peacefully on Jan. 2, 2023. Bronx native, Chicagoan by choice since 1961, and lover of arts but especially jazz, Jerry was a graduate of Bronx High School of Science and Cornell University (BA, PhD). He capped his distinguished career at Northwestern University and the University of Illinois by founding the National Institute of Statistical Sciences, which established the Jerome Sacks Award for Cross-Disciplinary Research in his honor. He retired from Duke University. Predeceased by his wife, Karin, Jerry is survived by daughters Sophia Sacks and Monica Freeland (Ryan), grandchildren Roxanne and Elliot, niece Anne Greenberg and nephew Richard Sacks (Marcia), and partner Mary Ellen Bock, also a statistician. Jerry's unfailing wit, creative intelligence, and generosity endeared him to family, friends, and colleagues of all ages. Services were private. Memorial contributions may be made in his name to Southern Poverty Law Center, 400 Washington Avenue, Montgomery, AL 36104, www.splcenter.org.
Published by Chicago Tribune on Jan. 8, 2023
Jerome (Jerry) Sacks, a founding member of NISS , he became NISS's first acting Director in 1991 and was an active leader and participant within the organization's activities until his passing.  NISS is publishing a  list of comments, memories and/or quotes from Jerry's colleagues and friends below. If you would like to contribute to this page, please contact Glenn Johnson at gjohnson@niss.org.
In the planning stages, NISS will be organizing an invited memorial session at JSM 2023 in Toronto.  More details for this session will be shared as they become available.
 
---
Comments from NISS Colleagues and Friends
He was a wonderful friend, and of course, great for NISS and its vision.
Nancy Flournoy
He was such a great mentor in planning the Algorithmic Fairness Webinar together. I was so grateful for his insight and guidance.
Claire Kelling
We are very saddened to hear this. He really will be missed, and we will remember all his contributions to NISS and of course the Ingram Olkin Forums. 
Megan Glenn
I did spend quite a bit of time socially with him and his late wife, Karin, during my days in Chicago. They even attended my wedding. My advisor, Professor Ashish Sen, and his wife, Colleen, attended a memorial lunch yesterday, and it was so moving to hear from them about all that Jerry did over his life.  I know his passing will be a loss to NISS given his great impact during its formative and foundational stages. 
Piyushimita (Vonu) Thakuriah
Sunday, January 8, 2023 by Glenn Johnson