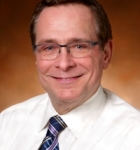 NISS Position:
Chair, Board of Trustees; Elected Board Member
NISS Term Expiration:
2021 Jun 30
Organization:
Merck Research Laboratories
Since 2001, Ray has headed the Merck Research Laboratories (MRL) Global Biostatistics and Research Decision Sciences (BARDS) organization with responsibility for MRL Biostatistics supporting Discovery and Pre-Clinical Sciences, and Early to Late Clinical Development. The Global MRL-BARDS organization (located in the US, Europe and Asia Pacific regions) develops and applies statistical science methodology in the targeting, discovery, development, manufacturing and marketing of pharmaceutical products through the design, conduct, analysis, interpretation and communication of pre-clinical and clinical investigations.
Ray joined Merck in 1999 as Executive Director of the Clinical Biostatistics and Research Data Systems (CBARDS) organization. Prior to joining Merck, Ray was a member of The Biostatistics Center at George Washington University (1986 – 1999) where he was Co-Director of the Center and Research Professor of Statistics. While at the GWU Biostatistics Center he was a Coordinating Center Principle Investigator for National Institutes of Health (NIH)-sponsored observational studies and clinical trials.
He received his PhD from the Department of Statistics and Biometry, Emory University School of Medicine in 1981. From 1981 to 1986 he was an Assistant Professor of Biometry, Medicine and Community Health at Emory University and a member of the Georgia Center for Cancer Statistics, a site of the Surveillance, Epidemiology and End Results (SEER) program of the National Cancer Institute - NIH.
Professionally, Ray has served on the Board of Directors of the Society for Clinical Trials (2003-07) and was named Fellow of the Society in 2013. He has served on Advisory Boards for the Department of Statistics of George Mason University (2006-12) and the National Institute of Child Health and Human Development-NIH sponsored clinical trial research network (2006-14).