Welcome to the February 2023 Edition of the NISS Parameters Newsletter
 This newsletter announces an upcoming special career fair on Wednesday, February 15 which takes an in-depth look at the job market for statisticians and data scientists, to see how they may be impacted by the recently announced large layoffs by many of the high-tech industry companies. How does this impact statisticians? We will be watching this trend over the next several months as the economy decides whether to shrink or remain strong.  Will this decline in tech hiring provide an opportunity for the academic and government sectors to attract the best talent available?  We also have representatives from companies that are hiring, and in future career fairs we will again feature government careers, and academic openings.  Go to niss.org/events to register for all our upcoming activities.  
In March we have two exciting events planned. On March 15, the Ingram Olkin Forum will sponsor a three-hour event, featuring world leaders discussing the research needed to help combat human trafficking.  Organized by David Banks (Duke University), Daniel Manrique-Vallier (Indiana University), and Megan Price (Human Rights Data Analysis Group), the speakers include Margaret Henderson (UNC), Tyler McCormick (U of Washington), Nancy Hagan (NC Human Trafficking Commission), Rowland Seymour (U of Birmingham) and Sir Bernard Silverman (Oxford).  This forum welcomes participants who would like to participate in ongoing working groups to advance the methodology needed to understand this social scourge. 
Also, in March we are hosting the COPSS-NISS event Leadership in Statistical Research, with Lingzhou Xue (Penn State) moderating the panel with speakers Susan Murphy (Harvard) and Trevor Hastie (Stanford) speaking about their careers and views on providing leadership in statistical research.  
This NISS winter newsletter showcases our recent events since the November newsletter appeared. 
Despite the transition in staff, we continue to host and co-host a myriad of activities, some organized by our affiliates committee, many sponsored by our affiliates in their local region, and we are now returning to in-person events, rather than exclusively via Zoom, as we did during the pandemic. The new year began with a virtual career fair, featuring speakers from RAND, Instacart, and Fidelity Investments, described below.  
The inaugural event of the Leadership Webinar Series, cosponsored by COPSS Leadership Academy and NISS, was organized and moderated by Natalie Dean (Emory University) and featured presentations on academic leadership.  The speakers were Sally Morton (ASU) and Ron Brookmeyer (UCLA), who shared their personal journey to their current positions, and responded to questions – well worth viewing the recordings on our website or YouTube channel.   See the article below, with watch for future events featuring leadership in research, government, and community service.
Although we will continue to hold virtual events, we were excited to finally be able to return to in-person activities. The Ingram Olkin Forum on Advancing Demographic Equity with Privacy Preserving Methodologies was held in-person (with a live stream option) at the Urban Institute in Washington, DC on January 12-13.  See the story below for more information on this successful event.  For those who attended, follow-up working groups will be continuing to work on issues raised in the forum that will benefit from pursuing research on these ideas.  An introduction to this forum on Privacy and Confidentiality was held on November 1, via Zoom, and anyone interested in the forum can view the recording of this event at NISS.org/news.
We invite you to contribute to the ongoing mission of NISS by clicking our Donate button on the NISS website home page: NISS.org/about/contribute-niss.  Gifts of any size are welcome and are tax deductible.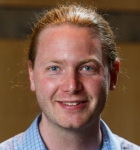 The early career faculty liaisons have been actively involved in moderating and planning NISS events.  We are also pleased to see the growing Graduate Student Network (GSN) activities and encourage graduate student liaisons from each of our academic affiliates to participate.  They invite other graduate students to join.  See the link on our website: https://www.niss.org/niss-graduate-student-network
As I wind down my activities as the current NISS Director, I look forward to this transition period to enable David S. Matteson (Cornell University), incoming Director of NISS, to put his full focus on his priorities for implementing his vision for NISS.
Thank you for your continued support of our affiliate activities.  
   Jim Rosenberger, Director, NISS
   David Matteson, Deputy Director, NISS