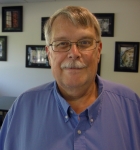 NISS Position:
Director Emeritus
Dr. Alan F. Karr is currently the Director of the Center of Excellence for Complex Data Analysis (CoDA) at RTI International. Dr. Karr is the former director of the National Institute of Statistical Sciences, located in Research Triangle Park, North Carolina. Karr was director for fourteen years and previously was assistant director from 1992 – 2000. He is also Professor, Statistics and Biostatistics, University of North Carolina at Chapel Hill.  
Karr received his Bachelor of Science degree in Industrial Engineering from Northwestern University, 1969 with highest distinction. He continued at Northwestern University receiving his Masters of Science degree in Industrial Engineering in 1970 and his Ph.D. in Applied Mathematics in 1973.
Karr spent roughly twenty years at Johns Hopkins University in the Mathematical Sciences Department. He was a Professor in the Department from 1983-1993 and was the Assistant Professor from 1973-1983. He served as Chair of the Department from 1985-86. He also served as Associate Dean, G.W.C. Whiting School of Engineering from 1986-1992.
Karr has published over 110 scientific papers and written two books, Point Processes and their Statistical Inference and Probability. He is a Contributing Editor, IMS Bulletin. He has also served on the Army Science Board and has been an associate editor for the Operations Research Letters, the Mathematics of Operations Research and the SIAM Journal on Applied Mathematics. He is also a Fellow of the American Statistical Association, the Institute of Mathematical Sciences, and an elected member of the International Statistical Institute.